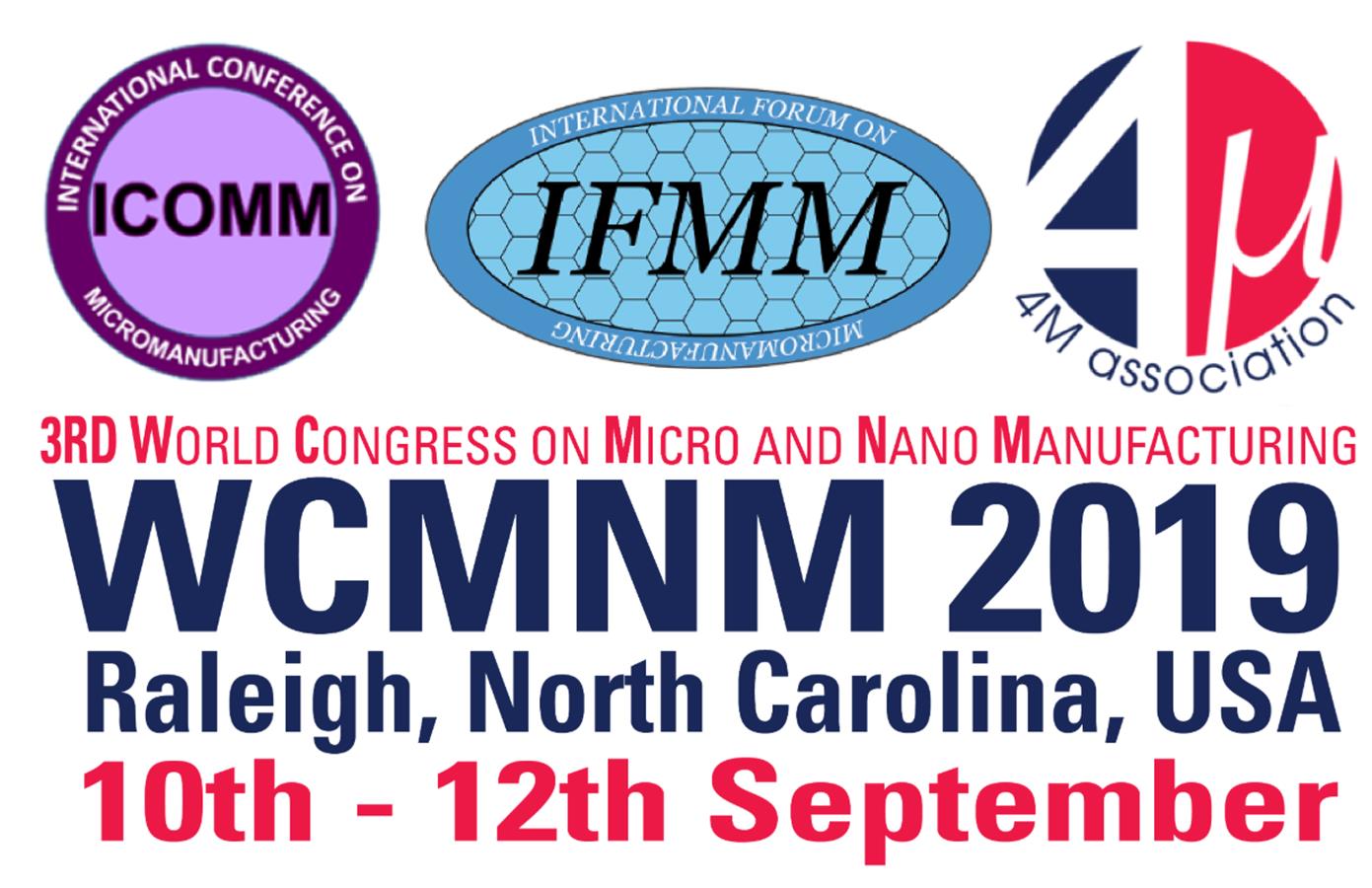 Bedewy group wins Best Paper Award at the 2019 WCMNM
The Bedewy Research Group has won the Best Paper Award at the 2019 World Congress on Micro and Nano Manufacturing (WCMNM), where Dr. Bedewy presented research results from the NanoProduct Lab on Tuesday September 10, 2019 in Raleigh, North Carolina.   PhD student Moataz Abdulhafez is first author for the paper titled "In Situ Measurement of Carbon Nanotube Growth Kinetics in a Rapid Thermal Chemical Vapor Deposition Reactor with Multizone Infrared Heating", and former postdoc Jaegeun Lee is second author.
In this work, we introduce a unique experimental capability for control of carbon nanotube growth by chemical vapor deposition, based on a custom-designed multizone rapid thermal processing reactor with real-time monitoring of growth kinetics using videography and image processing. Combining these measurements with 3D optical microscopy, electron microscopy, and density measurements enable unprecedented study of the time-varying collective growth stages, and the resulting dynamics of nanotube population growth.
This conference, which was hosted at North Carolina State University, was Jointly organized by The 4M Association, The International Institution for Micro Manufacturing (I2M2), and The International Forum on Micro Manufacturing (IFMM). According to its website, the Congress hopes to bring together the worldwide community of micro and nano manufacturing experts.